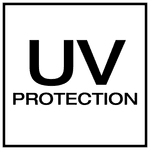 Blocks 99% of harmful UV rays that may affect your family's health. Reduced discoloration.
Our Window Blinds helps you prevent direct contact with harmful sun rays that enters the room through adjustable intersecting fabric.  You can control the amount of light from black out to dim and/or full open.
While our Artificial Grass has lesser chance of discoloration due to its defense against UV rays that prevents fading of color, same with our office furniture which also has the capacity to prevent discoloration.
Our Window Blinds and Artificial Grass assures to have a relatively long continuous useful life without requiring an inordinate degree of maintenance.